Inquiry and Innovation Day
Our first Inquiry and Innovation Day was on March 5th!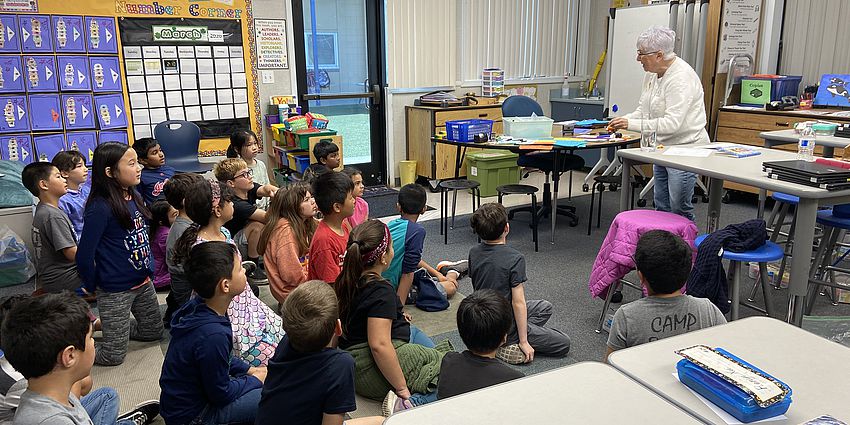 In an effort to further integrate our Profile of a Graduate competencies and science practices, Dictionary Day has been transformed into Inquiry and Innovation Day.  A group of volunteers from the Assistance League of Los Gatos introducing Ada Lace on the Case by Emily Calandrelli in all of our third-grade classrooms. The book is about a third-grade girl who starts closely observing and asking questions about the world around her. The goal was to encourage our students to observe and to question the world around them. To ask "what if" which can lead to innovation. They observed a science experiment and were lead in a discussion between facts and fiction. All third graders received their own copy of the book to enjoy reading and to entice them to observe and ask lots of questions just like the main character in the story.