Student Council Spreads Joy
4th and 5th graders have begun special projects at Forest Hill.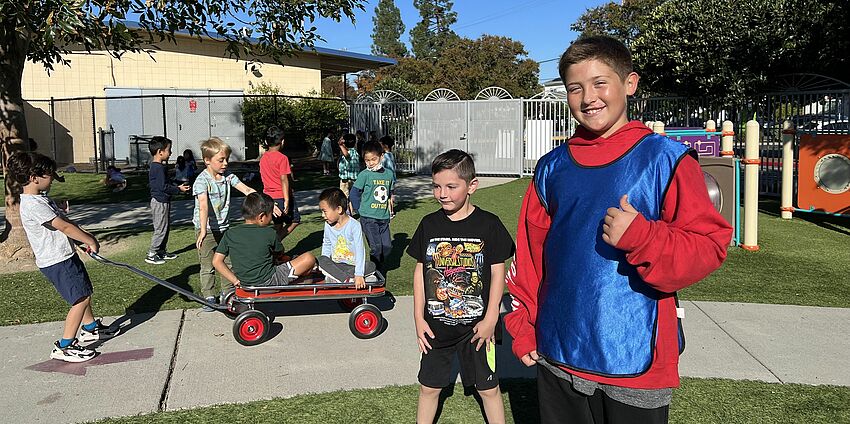 Many of our members of the Forest Hill Student Leadership team have begun spreading smiles and joy with volunteer opportunities. One group visits TK and K recess each day to help our youngest Falcons play organized games and problem solve together. You might have also seen another set of volunteers greeting people each. morning next to the front office. We are hoping to add even more morning greeters to the back gate area near Campbell Care! Thank you to Mrs. Vander Kooi, Mrs. McClean, and all of our 4th and 5th grade student leaders who help to make Forest Hill welcoming for all!