Profile of a Graduate Highlight
Mrs. Ferrari's class demonstrated our CUSD Profile of a Graduate competencies in a recent lesson.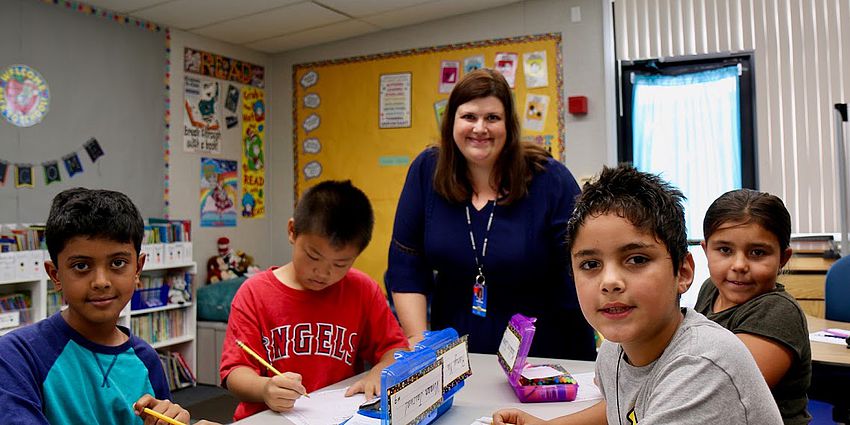 Students in Mrs. Ferrari's third grade class were given 2 pieces of construction paper, 12 inches of tape, a ruler and scissors. They had 30 minutes to construct the longest paper chain their team could make. In this one math lesson, students demonstrated all five Profile of a Graduate competencies. They communicated about how they were going to use the materials. They collaborated to make the chains and use the tape accordingly. They were self directed in the design process. They used their critical thinking skills to ensure they didn't run out of tape while trying to make the longest chain. They were empathic with each other when the chain would break and they had to start again. Our students are learning key competencies to ensure they graduate from the Campbell Union School District with the necessary skills for their future.