Kindergarteners Perform!
Forest Hill Kindergarteners perform The Lost Kittens.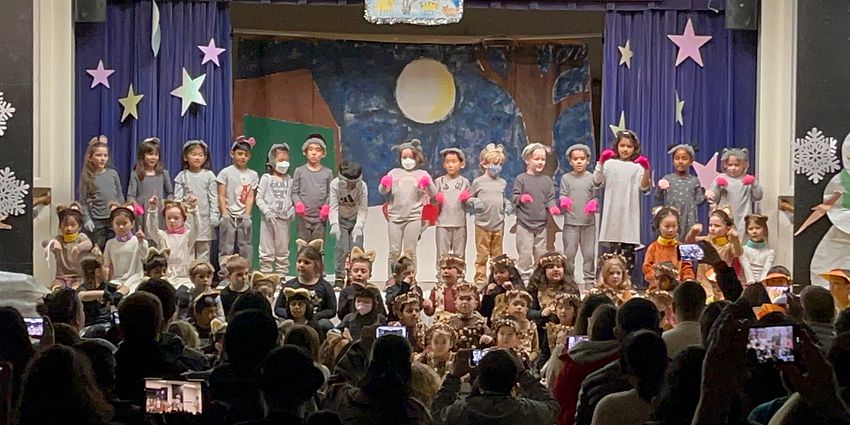 We had another amazing performance at Forest Hill. On Wednesday night, our Kindergarteners performed the Lost Kittens for a packed house in our cafeteria. This play is a special tradition for the kindergarten team and displayed backgrounds made by Forest Hill families as well as had support during production from Ms. Nulty in TK and retired Forest Hill kindergarten teacher. Parents and students enjoyed refreshments after the play and enjoyed the evening.
We thank our Kindergarten team, Ms. Cittadino, Ms. Hannan and Ms. Unsinger for the work that went into preparing for the play before, during and the after the show.