Forest Hill Welcomes Author Joanna Ho
Thank you to children's book author Joanna Ho for sharing your story and books with our Falcons!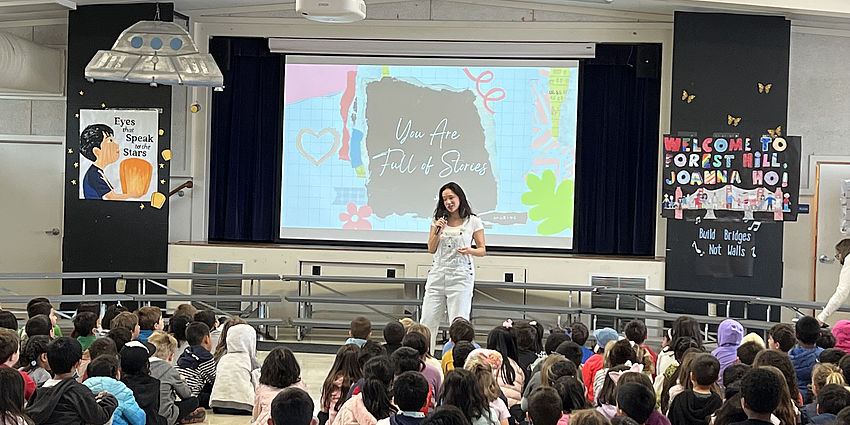 Forest Hill welcomed children's author Joanna Ho today for an assembly. She is the author of several books including Eyes that Speak to the Stars and One Day.  She shared her story, talked about how she became an author, read one of her books to the students, and answered questions. Our Falcons loved hearing from her and many found inspiration for their own writing! Thank you to Joanna Ho for the visit and to teacher Ms. Schubert for organizing this great opportunity.