ELAC Meeting
Please join us for our English Language Advisory Committee meeting on Wednesday, December 16th at 2:30 PM.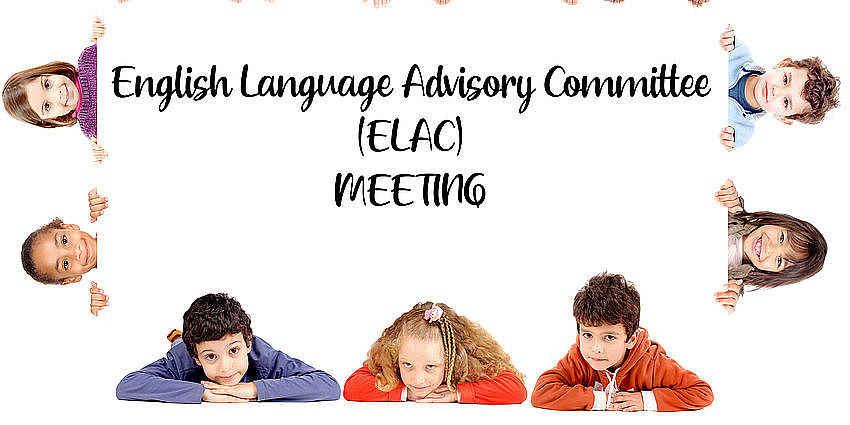 We are excited to have our third English Language Advisory Committee (ELAC) meeting of the school year. The purpose of this meeting is to support parents with English learners. If you are a parent with a child who is an English learner, we encourage you to attend. During this meeting, we will discuss the reclassification process.  
Please use this  link to access the agenda with the Zoom Link and sign-in form.