Coding at Forest Hill
Second grade students learning how to Code in Ms. Hill's class.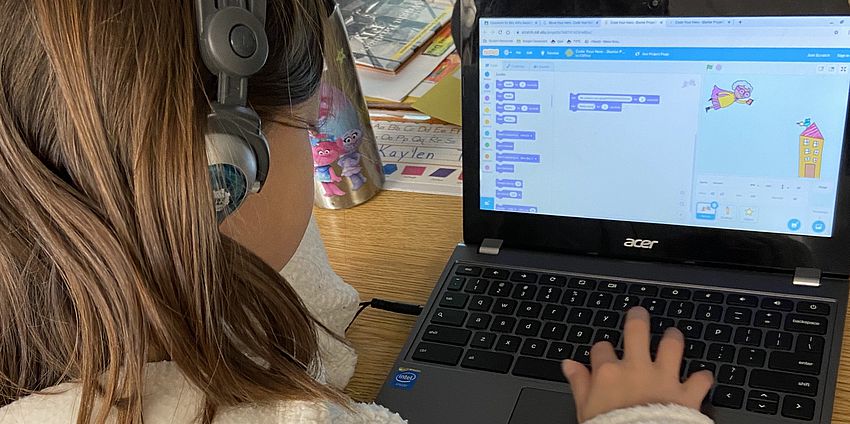 Second grade students in Room 8 recently did a coding activity in class using a program called CS First. CS First teaches computer Science concepts through instructional videos that show students how to make projects in Scratch.  They worked on a project called "Code Your Hero." In this activity, students choose an everyday hero and programed a story or a game to turn their real-life hero into a superhero. Parent helpers helped make this a successful event!