Country Faire & Silent Auction
Please mark your calendars for our annual Country Faire and Silent Auction.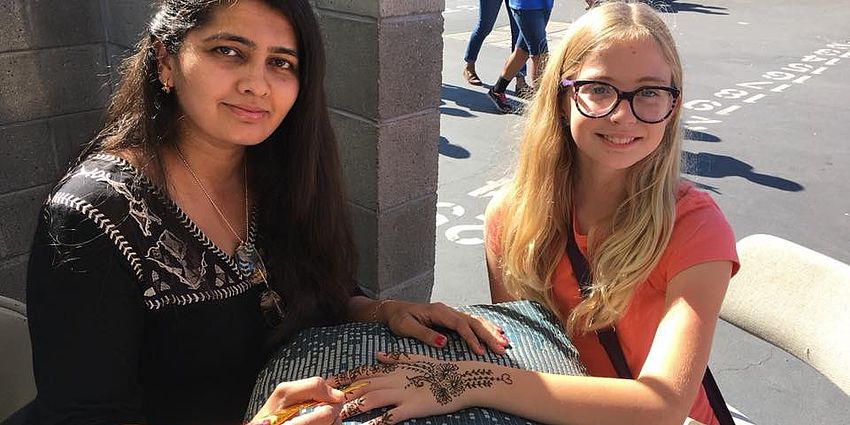 We are looking forward to the Country Faire, scheduled to take place on Saturday, October 19th from 11am - 4pm. There will be carnival games and treats to eat, inflatables, face paint, glitter tattoos, henna, cake walk, henna, glitter tattoos, just to name a few of the fun things on tap. In order to make this a successful event, we rely on parent volunteers. We ask that each parent volunteer at least one hour to help to help run the booths!
Parents, you do not need to register an account with SignUpGenius to sign up for a time slot. 
Please sign up for a one hour shift using the following link:
GRADES TK-K
Room #26, Nulty - LNulty [at] campbellusd.org
https://www.signupgenius.com/go/8050A45AEAE2FA7F85-room22
Room #25, Cittadino - jpachoud [at] campbellusd.org
https://www.signupgenius.com/go/8050A45AEAE2FA7F85-room
Room #27, Hannan - hhannan [at] campbellusd.org
https://www.signupgenius.com/go/8050A45AEAE2FA7F85-room11
Room #20, Ishimatsu - aishimatsu [at] campbellusd.org
https://www.signupgenius.com/go/8050A45AEAE2FA7F85-room15
Room #21, Unsinger - MUnsinger [at] campbellusd.org
https://www.signupgenius.com/go/8050A45AEAE2FA7F85-room29
GRADE 1
Room #40, Monteverde - dmonteverde [at] campbellusd.org
https://www.signupgenius.com/go/8050A45AEAE2FA7F85-room21
Room #41, Lee, S. - SLee [at] campbellusd.org
https://www.signupgenius.com/go/8050A45AEAE2FA7F85-room18
Room #36, Lee, T. - tlee [at] campbellusd.org
https://www.signupgenius.com/go/8050A45AEAE2FA7F85-room19
Room #4, Schubert - sschubert [at] campbellusd.org
https://www.signupgenius.com/go/8050A45AEAE2FA7F85-room26
GRADE 2
Room #8, Hill - MHill [at] campbellusd.org
https://www.signupgenius.com/go/8050A45AEAE2FA7F85-room13
Room #3, Joice - sjoice [at] campbellusd.org
https://www.signupgenius.com/go/8050A45AEAE2FA7F85-room16
Room #9, Kostlan - lkostlan [at] campbellusd.org
https://www.signupgenius.com/go/8050A45AEAE2FA7F85-room17
Room #42, Sarsfield - lsarsfield [at] campbellusd.org
https://www.signupgenius.com/go/8050A45AEAE2FA7F85-room25
GRADE 3
Room #7, Darragh - kdarragh [at] campbellusd.org
https://www.signupgenius.com/go/8050A45AEAE2FA7F85-room7
Room #22, Ferrari - aferrari [at] campbellusd.org
https://www.signupgenius.com/go/8050A45AEAE2FA7F85-room9
Room #6, Ross - mross [at] campbellusd.org
https://www.signupgenius.com/go/8050A45AEAE2FA7F85-room24
Room #23, Sennewald - ASennewald [at] campbellusd.org
https://www.signupgenius.com/go/8050A45AEAE2FA7F85-room27
GRADE 4
Room #30, Durham - ldurham [at] campbellusd.org
https://www.signupgenius.com/go/8050A45AEAE2FA7F85-room8
Room #32, Fletcher - dfletcher [at] campbellusd.org
https://www.signupgenius.com/go/8050A45AEAE2FA7F85-room10
Room #31, Prakash - MPrakash [at] campbellusd.org
https://www.signupgenius.com/go/8050A45AEAE2FA7F85-room23
Room #29, Spencer - jspencer [at] campbellusd.org
https://www.signupgenius.com/go/8050A45AEAE2FA7F85-room28
GRADE 5
Room #28, Hart - jhart [at] campbellusd.org
https://www.signupgenius.com/go/8050A45AEAE2FA7F85-room12
Room #19, Howland - jhowland [at] campbellusd.org
https://www.signupgenius.com/go/8050A45AEAE2FA7F85-room14
Room #2, McClean - RMcclean [at] campbellusd.org
https://www.signupgenius.com/go/8050A45AEAE2FA7F85-room20
SDC
Rooms # 10, 11, 12, 13, 18, 37 - SBaniaga [at] campbellusd.org, lhamer [at] campbellusd.org, JHughes [at] campbellusd.org, MLavalle [at] campbellusd.org, LLee [at] campbellusd.org, echu [at] campbellusd.org