School Site Council Elections
It is time to vote for this year's School Site Council parent/community representatives.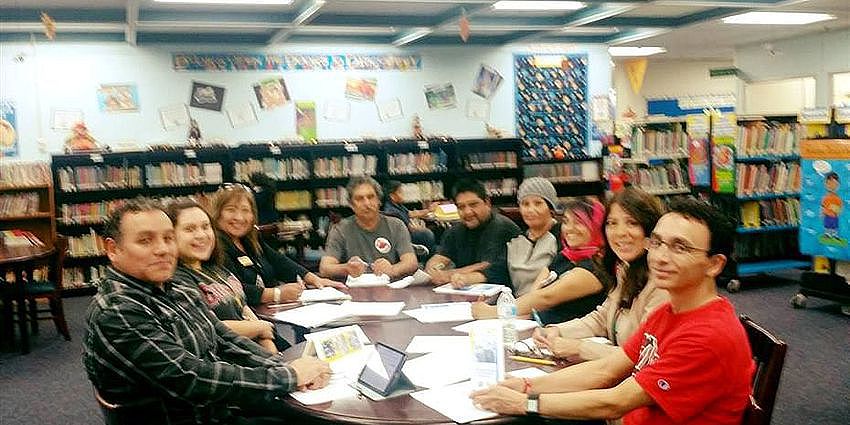 The purpose of the School Site Council (SSC) is to develop and approve in partnership with the school staff, the Local Control Accountability Plan (LCAP).
Members have an obligation to make decisions that will best serve all children within the whole school community. The SSC constantly is reviewing the content of the plan in relation to school goals to foster student achievement, The cycle requires continuous reflection of the goals and programs operated at the school based on verifiable data. Funding from the state is budgeted through SSC so it aligns with the school plan.
SSC is composed of 50% school staff and 50% parents/community members who serve a term of 2 years.  SSC normally meets 4 times a year while school is in session. Richard Wong was voted last year and he will continue to serve on the SSC for his second year. 
For the 2021-2022 school year, we have (3) voting parent/community openings. Members serve a 2 year term and are expected to attend each meeting.
We need to approve all 3 candidates so that they all can be part of our SSC. Please use the link below to vote either yes or no for all three candidates. 
Link to Ballot- The deadline to vote is Friday, September 17, 2021 by 6:00 PM.
Please read statements from the candidates:
Holly Henry-
I am a parent of a kindergartner and a 4th grader at Forest Hill, as well as a 6th grader at Rolling Hills who spent his elementary career at FH. I am eager to serve our community on the School Site Council. In my professional life, I have a PhD in Public Health, I am keenly aware of the impact of COVID on our children, and direct programs for children with special needs at a Foundation that supports Stanford Children's Health. In my personal life, we live within earshot of the school on McCoy Avenue and love the diverse community we are a part of. I look forward to enhancing communication between parents, teachers, and our administration and ensuring our children have the best educational and social experience possible. 
Melanie Simpson-
I have been a member of the Forest Hill Community since 2014 and my youngest is in 2nd Grade, and I have been an active classroom volunteer throughout this time. I have also served on PTA and as Co-Chair of the last 3 Country Faires. I have also been the Forest Hill Representative for the LCAP/Superintendent's Parent Advisory Committee since 2019. I believe that my experience would be valuable to help support the School Site Council's goals of improving the school's climate and increasing student achievement.
Devang Thakor-
My name is Devang Thakor and I am running for the School Site Council. I grew up in Sonoma County and returned to the Bay Area in 2014 with my wife Chiharu to raise our kids here. We moved to Campbell in 2016 so that our sons (currently in first grade and kindergarten) could eventually attend Forest Hill. In particular, we were impressed by Forest Hill's academic achievements, values, and diversity. I currently work for a biotechnology company and I also run my own consulting practice. I was previously a federal civil servant, and before that I was a scientist developing gene therapy, stem cell, and biomaterials technologies. I want to join the School Site Council to help ensure that Forest Hill's funds are used effectively; I feel strongly about our school and want to help it to provide the best education for our children. I believe that I am suited for this role from dealing with budget allocation and prioritization in research grants, as a board member in various organizations, as a business consultant, and from running my own small business.