Holiday Celebrations Begin at Forest Hill!
Our weekly update, plus a Square One art reminder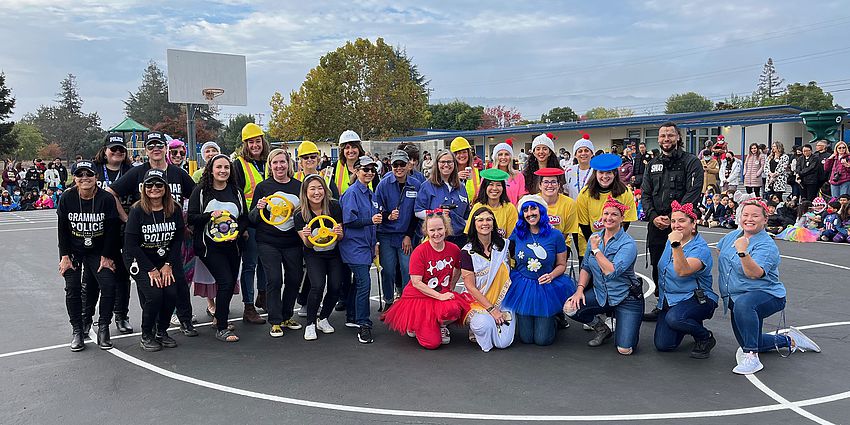 With Spirit Week, the Halloween parade, and our fifth grade opera performance this week, there have been many chances to see students in fun and creative outfits lately. We kicked off fall holidays by celebrating Halloween and Dia de los Muertos with our parade and our first ever Forest Hill ofrenda, created by our incredible custodian Ms. Liz. Classes have also been learning aboud Diwali and other fall holidays and celebrations. You can see even more fun photos and videos on our school Instagram page, @foresthillelementary.
Fifth grade students have been hard at work rehearsing for their performance with professional opera singers from SF Opera. Some students were selected for starring roles and spent many lunch periods in rehearsals. Other fifth grade students were members of the chorus. Today they performed a version of La Boheme for students and parents. We have such creative and talented students! A huge thank you goes out to the faculty members who made this happen - Mrs. Ross, Mrs. Hart, Ms. Ensor, and Mrs. McClean.
If you want to have some of that Forest Hill creativity for yourself, remember that the Square One art fundraiser is currently happening. Orders are due November 14. Proceeds are used to buy art supplies, and all orders will be shipped to your home. Check out your student's art here: https://shop.square1art.com/shop.
Warmly,
Ms. Chalfant & Mrs. Armann