Happy September!
We have entered the third full week of school!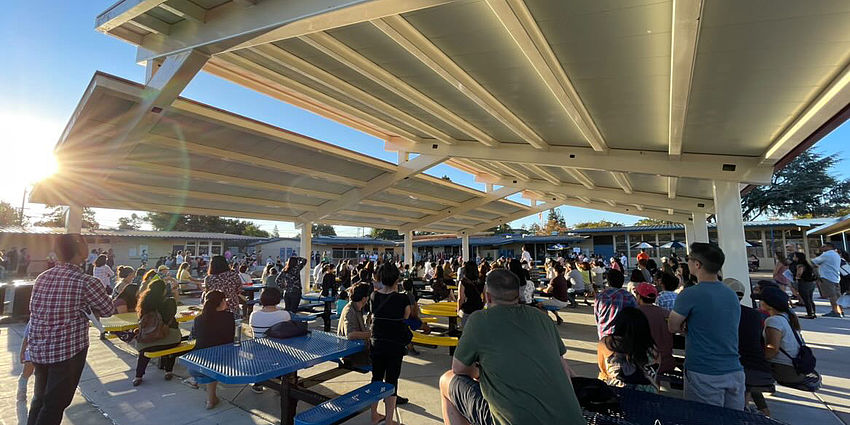 Dear Forest Hill Parents,
It was wonderful to connect with so many of you last Thursday for Back to School Night. Our teachers put a lot of time and effort into their professional presentations so you know what to expect for the year. Your children appreciate the time you put into attending school events, and the support they feel. I look forward to more events that connect us this year, and welcome you to attend! I hope you have reserved your tickets to the SJSU x Campbell Union football game night, on October 7th. I hope to see you there! 
 As we have settled into the year, we are setting behavior expectations, classroom and intervention teachers are beginning their assessments, and we are working with PTA to schedule some assemblies, field trips, and parent workshops for the year. Construction continues to unfold. Even in the heatwave, construction and landscaping crews have installed our new gate by the administration building, began to plant some trees and bushes as well as installed the turf for our mini pavilion. The new striping on our playground will occur over the next couple of months as well. Things are coming along beautifully!
 Students and staff have been flexible and accommodating during the heatwave we have had this week. Thank you to our parent volunteers and current noon duty who stepped up to offer extra help/hours during this week to ensure we have proper coverage. These heat waves do not happen often, but when they do we definitely do all we can to ensure everyone is safe, comfortable, and healthy. 
Lastly, if you did not get a chance to read last week's newsletter regarding drop-off and pick-up, please do. We are still experiencing some challenges with parents leaving cars unattended and clogging up traffic along McCoy Ave. when the drive through circle is full.
 We appreciate your support!
Warmly,
Christy Chalfant, Principal
Chelsea Armann, Assistant Principal