The Great Kindness Challenge Week: January 27–31, 2020
Be the "I" in Kind at Forest Hill Elementary.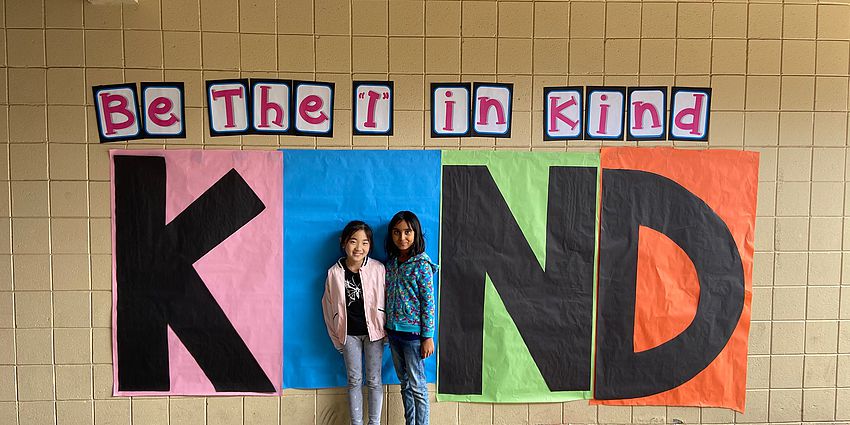 The California Department of Education, in partnership with The Great Kindness Challenge® (GKC), encouraged all teachers, staff, and students of child care centers, preschools, and schools to participate in the GKC the week of January 27–31, 2020. The GKC initiative, presented by Kids for Peace, is a global campaign that promotes kindness in schools. It is a proactive anti-bullying campaign that educators and students can use to create a culture of kindness.
In an effort to continue promoting kindness at Forest Hill, Ms. Schubert and Ms. Hamer created a photo wall for all students and staff. They have been encouraged to come take their photo and to remember that we can be the "I" in Kind.