Forest Hill Out in the Field
Falcons have taken many field trips this spring. Thank you, PTA!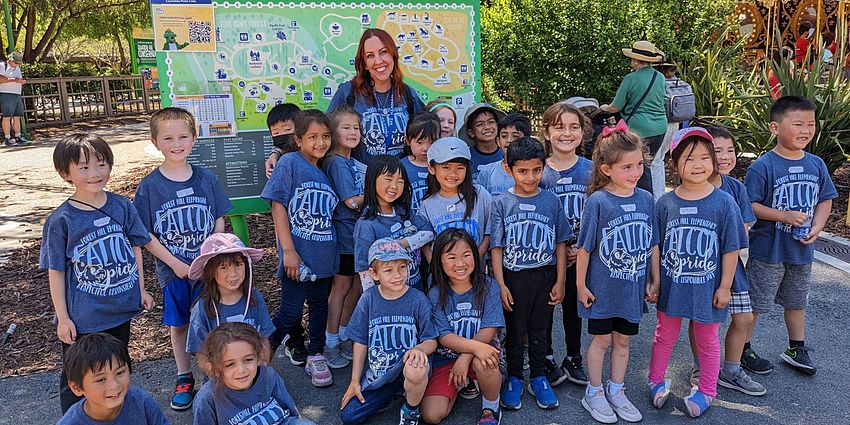 One of the most missed school activies that we lost during Covid was field trips. Luckily for us at Forest Hill, they are back with a bang this spring! PTA has supported all grades going on field trips this year, and our students have had some amazing experiences. Some of the trips we've been on include kindergarten going to Happy Hollow, first grade to Sanborn Park, second grade to YSI at Vasona, thrid grade to see SchoolHouse Rock Live!, fourth grade to the San Jose Museum of Art, and 5th grade to the Tech Interactive. Some of our SDC classes went to the Kvamme Center for Adaptive Riding and got up close and personal with some new equine friends!
Thank you to our PTA for funding these trips as well as all the volunteers it takes to attend as chaperones! Thank you to our teachers for organizing these fun and educational opportunities. We appreciate you!