Brazilian Visitors
Professors of Unibave/Green Barriga University from Brazil came to visit Forest Hill
Elementary.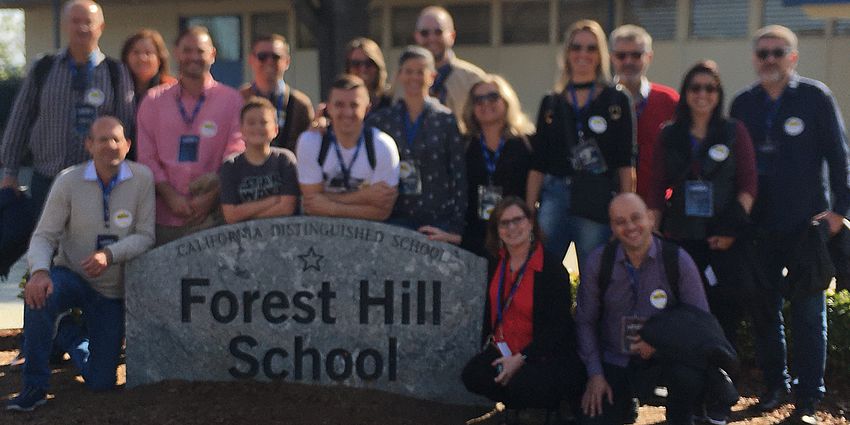 A large group of professors from a Brazilian University came to visit Forest Hill on Friday,
January 31st . One of our very own third grade students helped represent our school, translating in Portuguese and impressing our visitors with his charming personality and excitement about being a Forest Hill student.  As the principal, I was beyond proud to share with these pristine educators the amazing work we are doing at Forest Hill. Watching our very own use his communication skills to share his personal thoughts and experiences was what we strive to foster in our students.