Students Keep Cool and Carry On
Schedule adjustments keep teaching and learning happening through extreme heat.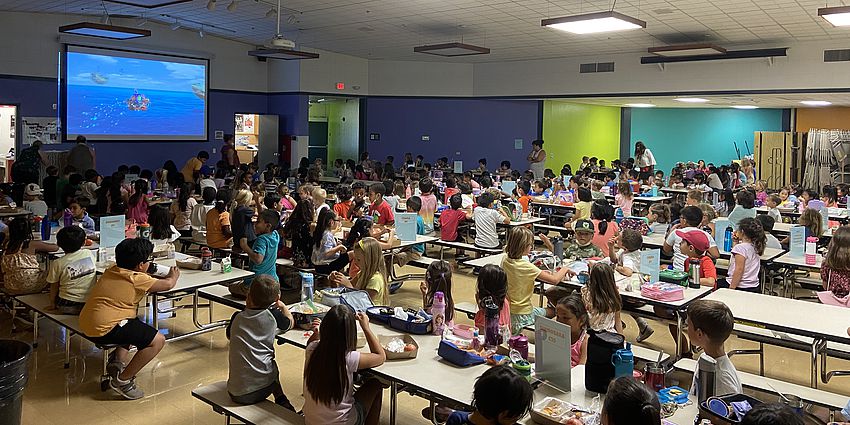 Whether it is extreme heat or poor air quality, our teachers and staff know what to do to keep students safe and learning at school. This week's heat wave was an example. 
Our teachers and staff made sure students had many water breaks and kept a watchful eye for any health issues. 
As the day grew warmer, schools limited outdoor activity. They implemented "rainy day" recess and lunch schedules to allow students to play with board games and legos or watch a short film in air conditioned rooms. Those rooms also are equipped with highly effective MERV-13 air filters to keep the indoor air safe.
Fortunately, the district completed installation and repairs to air conditioning units in all teaching and learning spaces last year, thanks to now-dwindling bond funds. If older AC units failed, our staff worked to fix them and/or place students in other rooms with functioning AC.
Pictured above: To stay cool, Capri students took turns watching a movie in the cafeteria. Schools across the district altered schedules so students could be inside during the hottest part of the day. Air conditioned classrooms with MERV-13 air filters and lots of water breaks are helping students and staff beat the heat during this week's heat wave.