Open Letter to the City of San Jose About Traffic Safety
Superintendent and Governing Board Request Action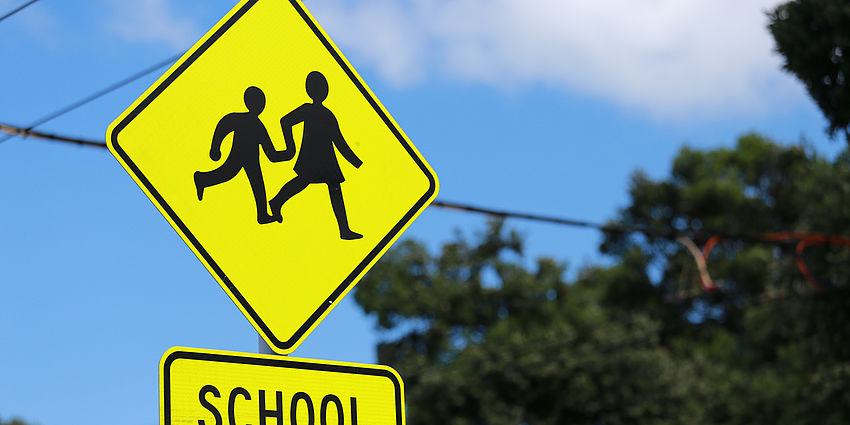 Today, September 21, 2022, Campbell Union School District's leadership sent an open letter to San Jose Mayor Sam Liccardo with several requests for increasing traffic safety near schools.  
The text of the letter appears below.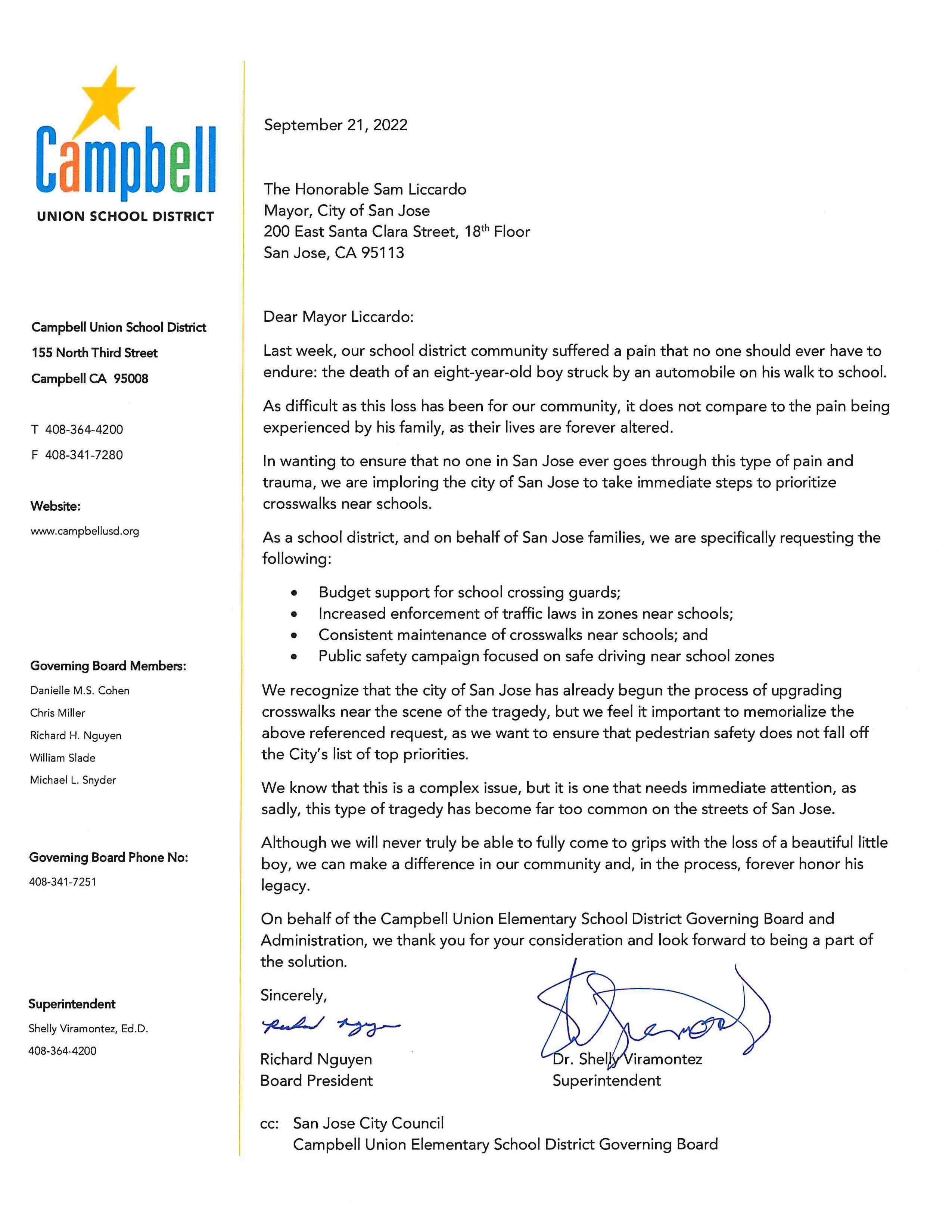 Click to view a PDF of the letter.
The Honorable Sam Liccardo
Mayor, City of San Jose
200 East Santa Clara Street, 18th Floor
San Jose, CA 95113  
Dear Mayor Liccardo:
Last week, our school district community suffered a pain that no one should ever have to endure: the death of an eight-year-old boy struck by an automobile on his walk to school.
As difficult as this loss has been for our community, it does not compare to the pain being experienced by his family, as their lives are forever altered.
In wanting to ensure that no one in San Jose ever goes through this type of pain and trauma, we are imploring the city of San Jose to take immediate steps to prioritize crosswalks near schools.
As a school district, and on behalf of San Jose families, we are specifically requesting the following:
Budget support for school crossing guards;
Increased enforcement of traffic laws in zones near schools;
Consistent maintenance of crosswalks near schools; and
Public safety campaign focused on safe driving near school zones
We recognize that the city of San Jose has already begun the process of upgrading crosswalks near the scene of the tragedy, but we feel it important to memorialize the above referenced request, as we want to ensure that pedestrian safety does not fall off the City's list of top priorities.
We know that this is a complex issue, but it is one that needs immediate attention, as sadly, this type of tragedy has become far too common on the streets of San Jose.
Although we will never truly be able to fully come to grips with the loss of a beautiful little boy, we can make a difference in our community and, in the process, forever honor his legacy.
On behalf of the Campbell Union Elementary School District Governing Board and Administration, we thank you for your consideration and look forward to being a part of the solution.
Sincerely,
Richard Nguyen                                      Dr. Shelly Viramontez
Board President                                      Superintendent 
cc:   San Jose City Council
        Campbell Union Elementary School District Governing Board